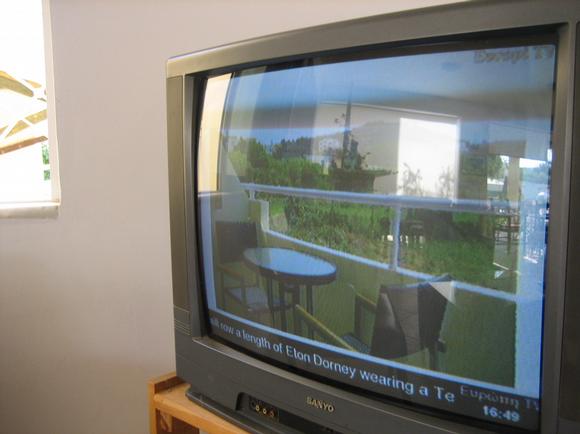 Hey, do you know that Hotel Evropi now has it's own tv station?
Yes that's right we proved many times before that hotel evropi is technologically innovative , but this one application is a prototype.
You can see Hotel Evropi's TV channel on channel 1 in your hotel evropi room tv.
For now, it broadcasts a slideshow showing interesting greek spots,plays music and shows on the bottom part , BBC news , weather forecasts .
From 12 to 5 in the morning it plays music video clips.
Stay tuned for some shocking update about hotel evropi's info channel!