2 comments , last on 2020-10-14 14:53 by Emma jhon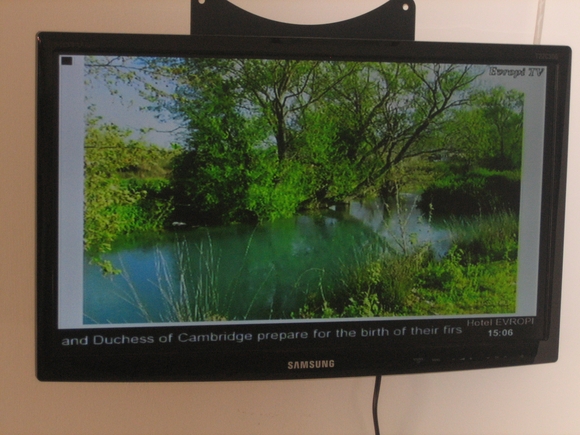 Here in Chania since the 26th of June 2013 , analog TV broadcast is over.
Digital broadcast is on , so we migrated our inner TV system.
We have installed new 22'' Samsung LED tv's that replaced the old CRT ones ..
Beside that , some new satellite channels were added to the menu.
So on channel 1 you can watch our innovative EVROPI TV channel that plays music and video clips along with BBC news , and weather forecast as text on bottom.
Satellite channels include euronews , eurosport and BBC news.
Above channel 4 you can find the greek channels with extra clear quality because of the digital broadcast.
Of course you can plug a USB disk on these tv's to watch your movies.
But don't spend all your vacation watching TV , OK ?