Hotel evropi's booking system goes live!
This means that it is on , and you can book a room in hotel evropi without having to call us by phone.
Here are some brief instructions on how you can use it:
1.
Go to
http://www.roomap.net/evropi/book
, fill in the dates you want to check availability for and press the
Check Availability
button on the bottom.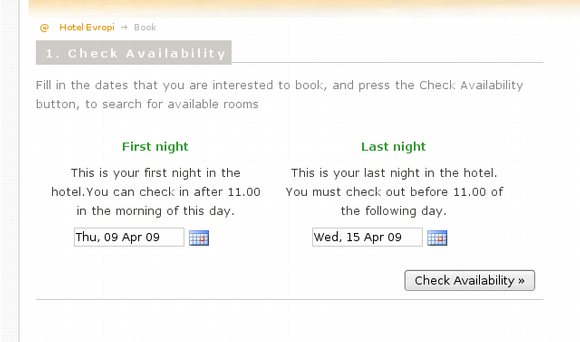 2.
You are then transferred to a "Availability results" page where you are presented the available rooms to book.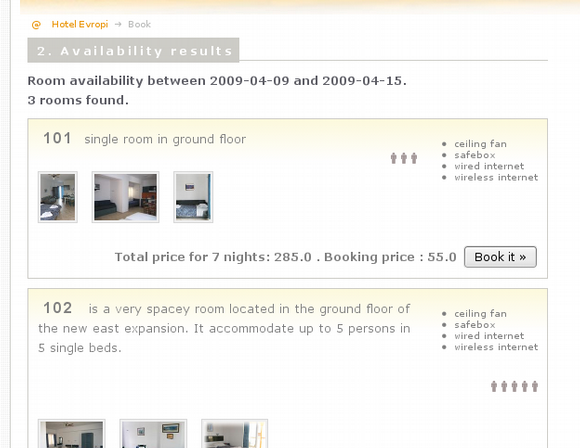 Press the "
Book it

"
button on any of the rooms you wish to book.
3.
You are then transferred to a page where you enter some basic personal information such as name and email.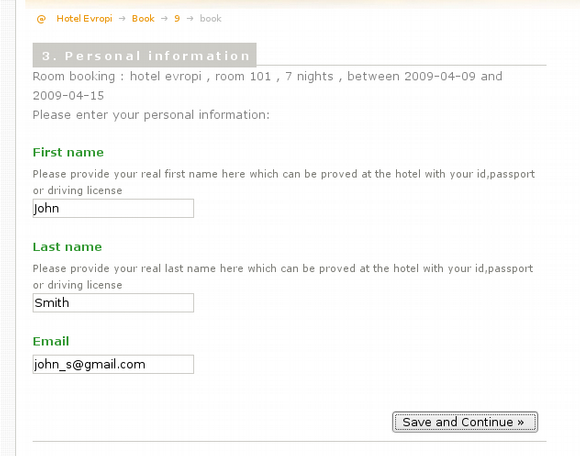 This includes your first,last name and an email address of yours.
As always press the "
Save and Continue
" button on the bottom of the page.
4.
You are transferred to page that summarizes your booking and has a button that transfers you to
paypal.com
where you pay in advance a deposit to complete your booking.
Receiver of payment is PURE INGREDIENTS BOOKING SERVICES with email thkatsou@yahoo.gr
.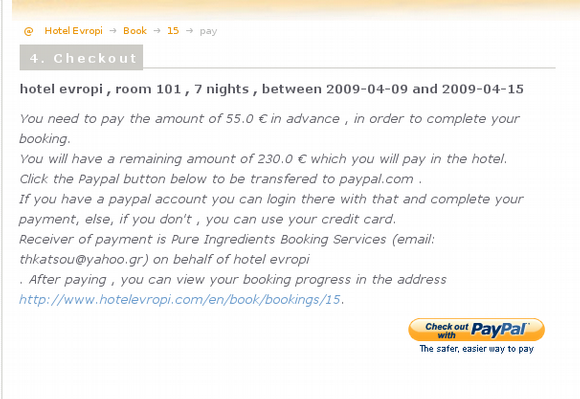 Press the paypal button on the bottom to be transferred to paypal.com .
Also note down the url of your booking
that is mentioned on the bottom. After completing your payment in paypal you will be redirected to this address where you can view the progress of your payment .
5.
When you click the paypal button you are transferred to a page in www.paypal.com where you can choose to log in as paypal user (if you have a paypal account ) or use a credit card of yours directly.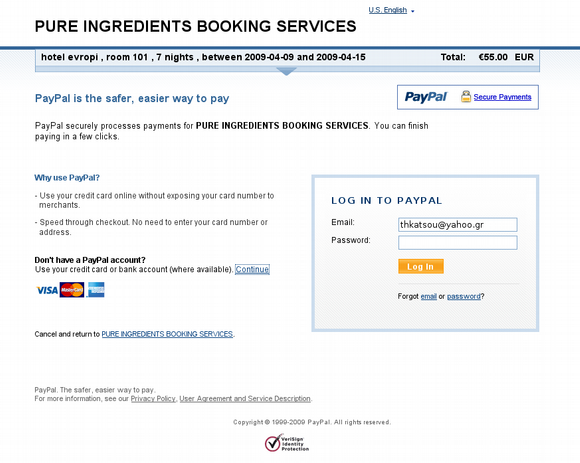 6.
Enter any required information in paypal , review and accept the payment.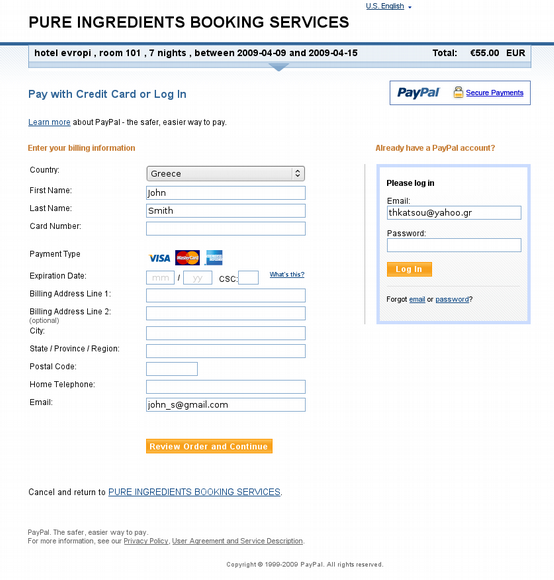 At the end you can press a button to return to roomap.net site where you can view the status of your booking.
For any questions or problems you may have , don't hesitate to contact us by email at the address info@hotelevropi.com